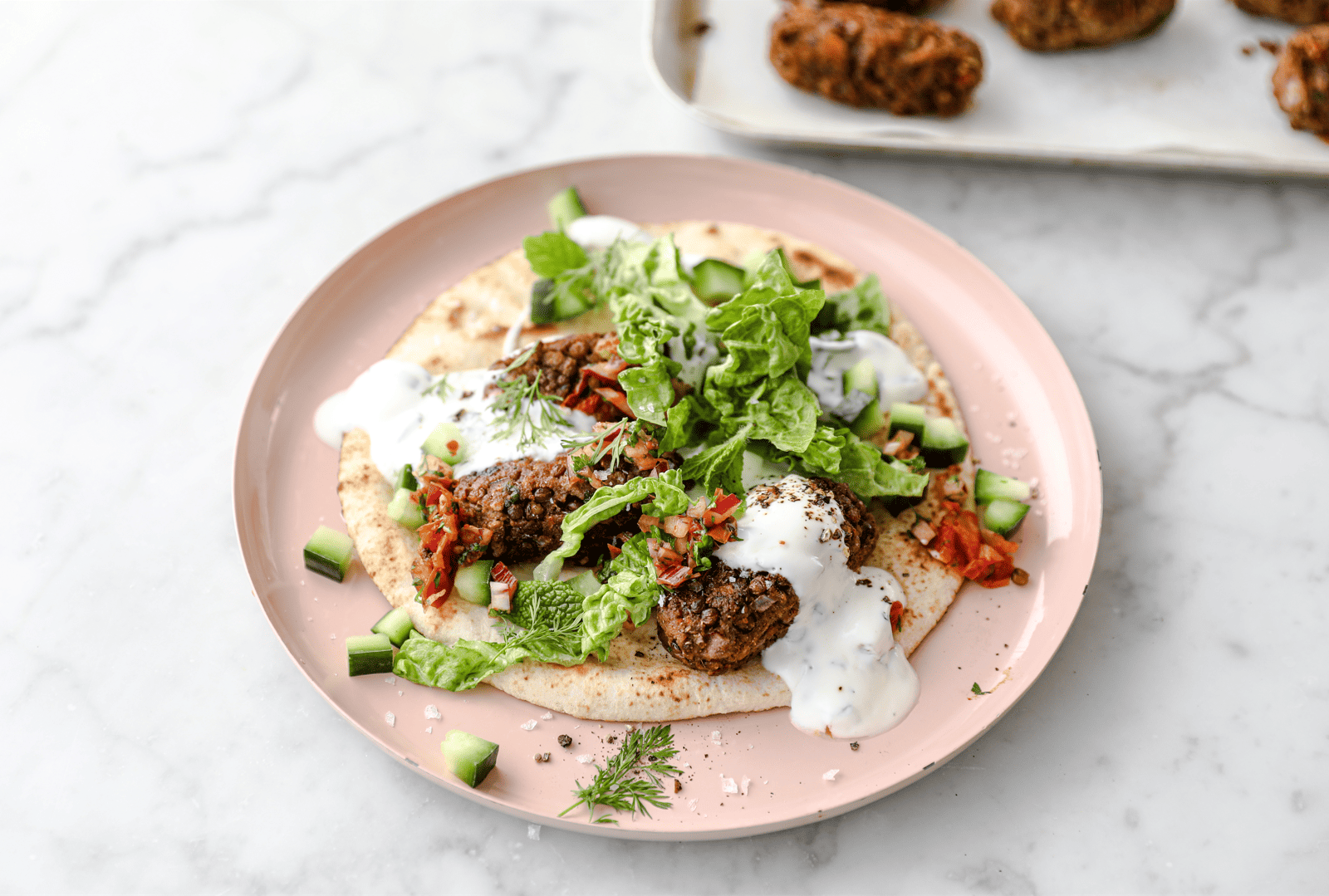 Beef and lentil kofta Flatbreads with minty yoghurt sauce
DIRECTIONS
For the meatballs
Mix the garlic red onion and sun-dried tomatoes along with the herbs in a small bowl. Add half of this to a large bowl
To the large bowl add the remaining meatball ingredients except for the oil and mix well to combine. Divide this into 20 and shape each piece to resemble a small sausage.
Heat a large non-stick frying pan over medium heat. Add the koftas, if they won't all fit, do half at a time. Cook them for 8-10 minutes in total, turning so they are golden brown on all sides and cooked through. Repeat if they didn't all fit in the pan on round one.
Mix the yoghurt, mint and dollop on each flatbread. Top with the koftas, cucumber, some baby gem and the red onion mix to serve.
To serve