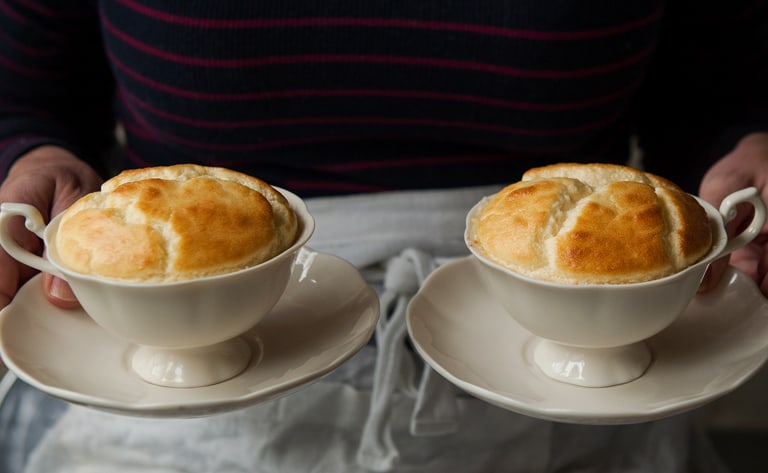 dairy ingredients
Butter, Milk, Cheese
Irish farmhouse cheese souffle
DIRECTIONS
Pre-heat the oven to 200C and put the kettle on.
Melt the butter in a saucepan over a medium heat, and stir in the flour. Continue to stir until a paste forms, which is called a roux. Then slowly whisk in the milk, whisking all the time until smooth, this is a béchamel sauce.
Whisk in the grated cheddar cheese and Dijon mustard, and finally the eggs yolks. Once the cheese has melted into the sauce and the consistency is smooth, remove from the heat.
Grease 6 small ovenproof dishes with butter, and coat with breadcrumbs.
Whisk the egg whites until stiff and stir a couple of spoonful's into the mixture to loosen it. Very slowly and gently fold in the remainder with a spatula. Divide the mixture between the ramekins.
Make a bain-marie by half filling a roasting tin with boiling water and put in the pre-heated oven. Place the soufflés in the bain-marie and bake for 12 minutes, until well risen and golden, then serve immediately.