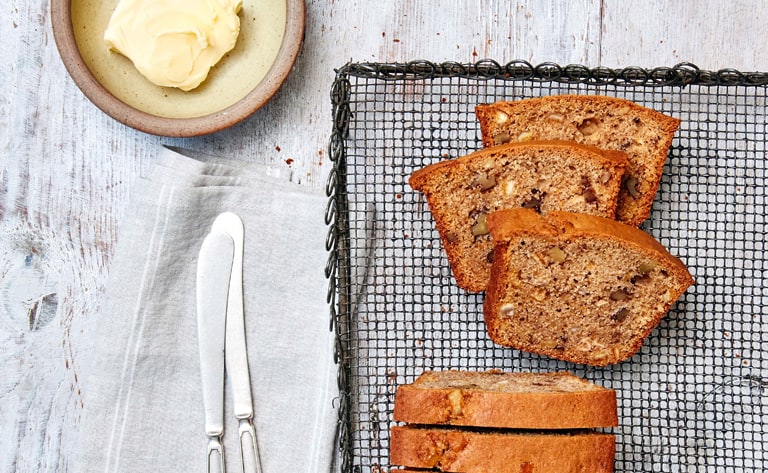 Orange and walnut loaf
DIRECTIONS
Preheat the oven to 180ÅãC/Fan 160ÅãC/Gas 4. Grease a 450g (1 lb) loaf tin and line with non-stick baking paper.
Measure all the ingredients into a large bowl and beat well until thoroughly blended.
Turn into the tin and bake in the preheated oven for about 1 hour, or until well risen. A skewer inserted into the centre of the loaf should come out clean.
Leave to cool in the tin for about 15 minutes then turn.