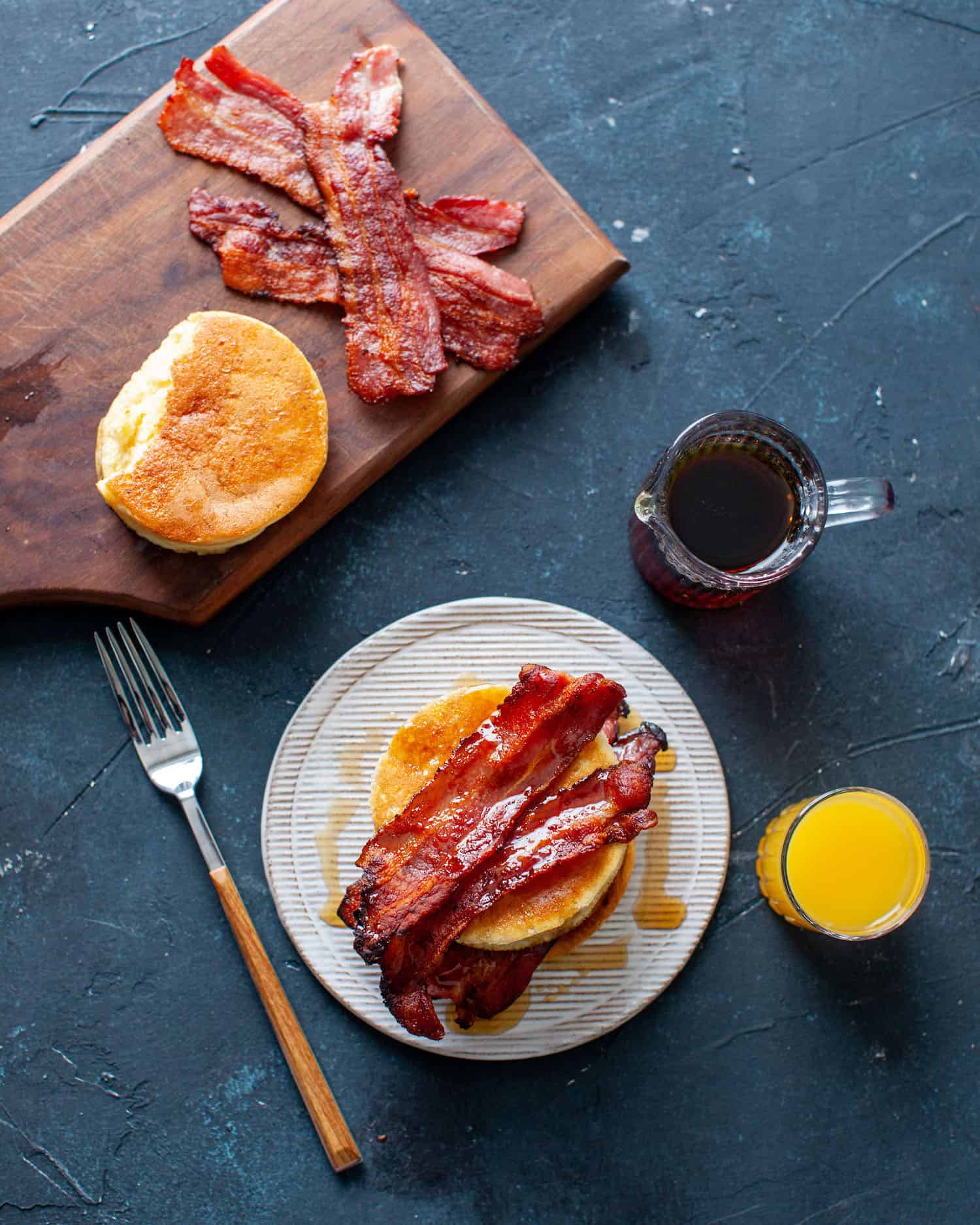 occasions
Breakfast, Brunch
Pancakes with crispy bacon and maple syrup
DIRECTIONS
Place the flour, baking powder and 50g sugar in a bowl and mix.
Add the egg yolks and milk and mix to a rough paste.
In a separate bowl, whisk the egg whites, gradually adding the remaining 50g of sugar, until stiff peaks are formed.
Gently fold the egg whites into the batter until smooth and airy, reserve.
Heat a non stick pan on a low heat, and place 4 metal rings on it. Spray them liberally with grease spray, or brush with plain oil.
Place a spoonful of the mixture in each ring, then place a lid on the pan. After 3 mins, turn the pancakes in the rings, and continue to cook for 3 more mins. They will rise gradually inside the rings.
Remove the pancakes and serve with crispy bacon and maple syrup.