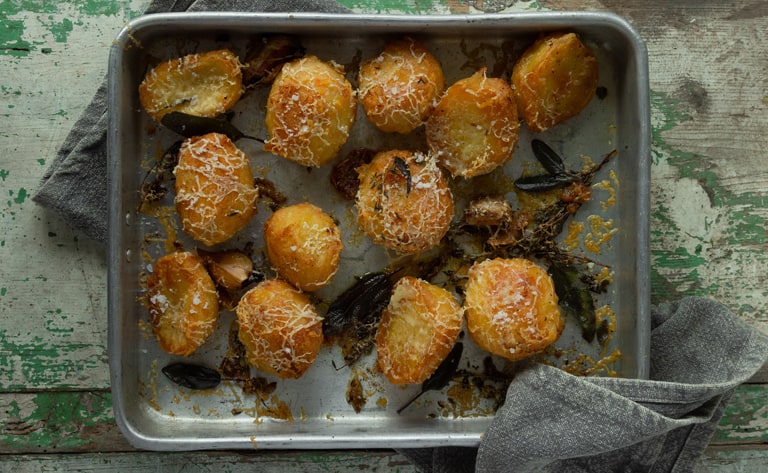 Cheesy roast potatoes
DIRECTIONS
Par boil the potatoes in sea salt and water for 5-10 minutes depending on their size. Strain them through a colander and allow to steam for 3-4 minutes. Shake them around a bit to rustle up the edges.
To prepare your roasting tray, melt the goose fat on the tray over a medium heat. Break up the bulb of smoked garlic and add it to the tray.
Spread the potatoes evenly and don't overcrowd the tray. Place into a hot oven preheated to 200C for 45 mins-1 hour or until golden and crisp.
Halfway through the cooking process remove them from the oven and give them a really light squash with a spoon or potato masher.
Once cooked sprinkle over the grated cheese. Serve and enjoy! Bonus: This is a dish that can be made all year round, not just for Christmas.