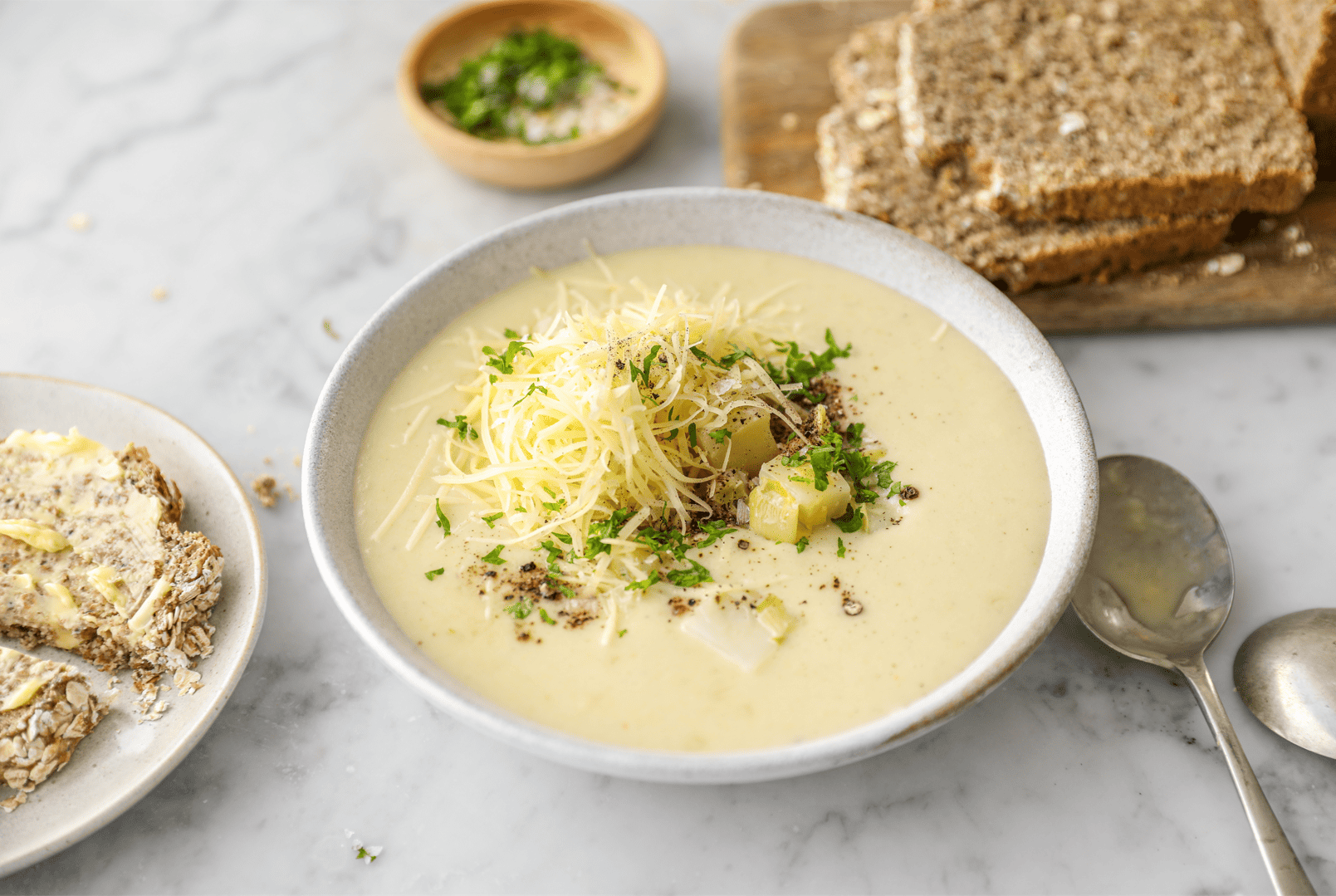 dairy ingredients
Milk, Cheese
Chunky potato and leek soup
DIRECTIONS
Heat the olive oil in a large saucepan over low to medium heat.
Add the leek and onion, soften for 10-15 minutes. They should have picked up a little colour here too.
Add the potatoes followed by the flour. Toss to coat. Slowly add the stock and milk, a little at a time, to avoid lumps, until it's fully incorporated. Simmer over low heat for 20-25 minutes until the potatoes are fully cooked.
Using a slotted spoon. Remove half the vegetables to a bowl. Blend the contents of the pan with half the cheddar, season to taste. Return the vegetables to the pan and serve in bowls topped with the parsley and a sprinkle of the remaining cheddar.