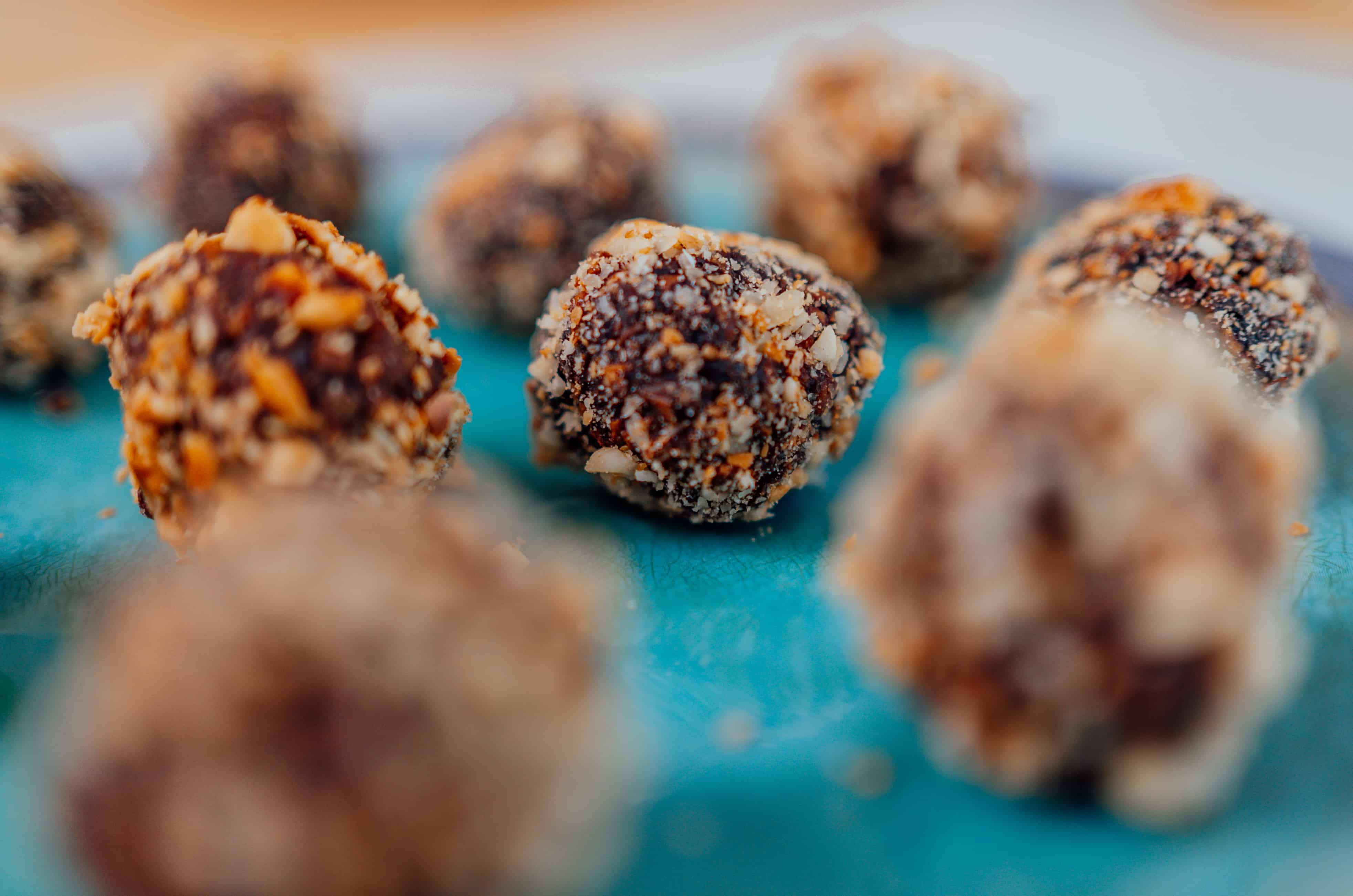 Ferrero Balls
DIRECTIONS
Blitz the hazelnuts until a breadcrumb mix is formed. Remove 2 tablespoonfuls of the hazelnuts and spread onto a large plate.
Drain the dates and add with the cocoa powder to the remaining hazelnuts and blitz together until a glossy paste is formed.
Using the palms of your hands, roll teaspoonfuls of the paste into balls and then cover in the hazelnuts on the plate. Continue until all the mix is used up
Store in a resealable container in the fridge for up to 4 days.