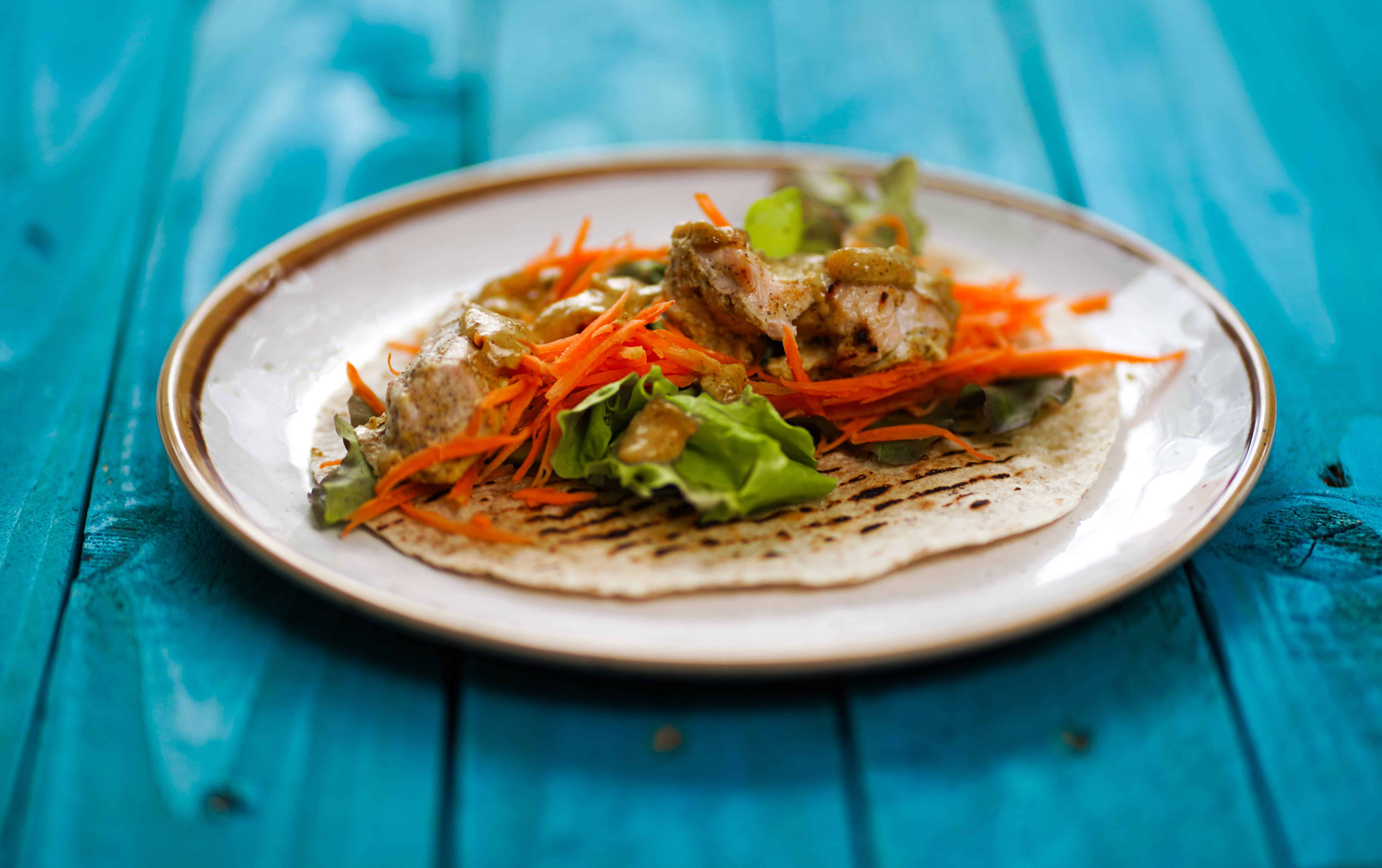 Curried Yogurt Chicken Flatbread
DIRECTIONS
Preheat the oven to 200°C/180°C fan/400°F.
Place the yogurt, chutney and curry powder into an ovenproof dish and mix together well. Reserve 1 tablespoon of the mixture in a glass or small bowl.
Add the chicken to the ovenproof dish and combine until fully coated in the sauce
Place in the oven and cook for 15-20 minutes or until the juices run clear from the chicken.
Heat the flatbreads on a dry frying pan until gently warmed through. Spread the lettuce and carrot into the center of the flatbreads, followed by the chicken and drizzle some of the reserved curry sauce on top. Roll up and wrap in parchment or foil for your lunchbox.