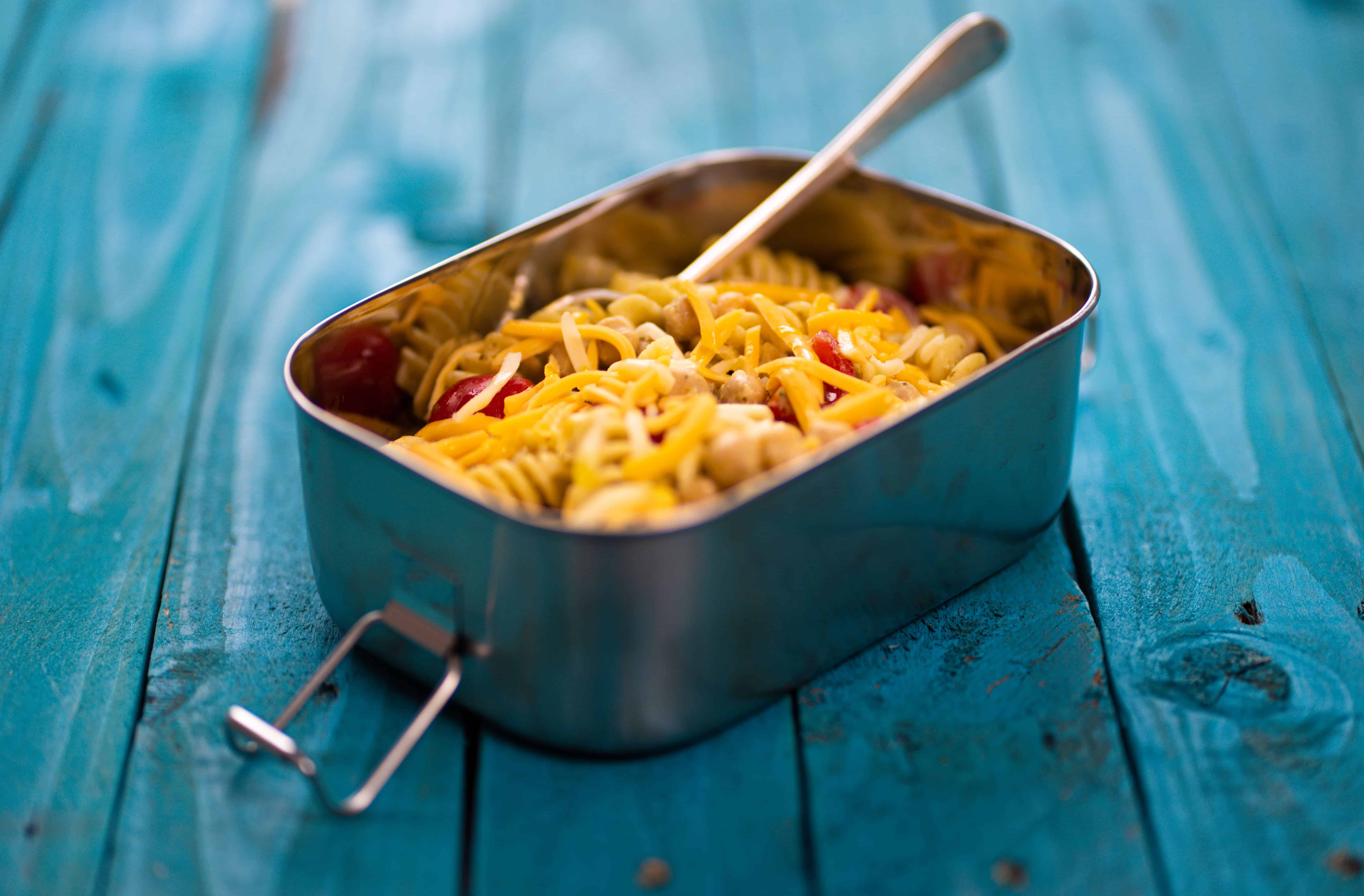 dairy ingredients
Cheese, Yogurt
Cheddar & Chickpea Pesto Pasta
DIRECTIONS
Bring a large pan of water with 1 teaspoon of salt to the boil.
Add the pasta and cook for 5 minutes. Drain the pasta in a colander in the sink and refresh under running cold water.
Return the pasta to the saucepan. Stir through the chickpeas, pesto, yogurt and tomatoes.
Divide amongst four resealable lunchboxes and sprinkle the grated cheese over the top of each