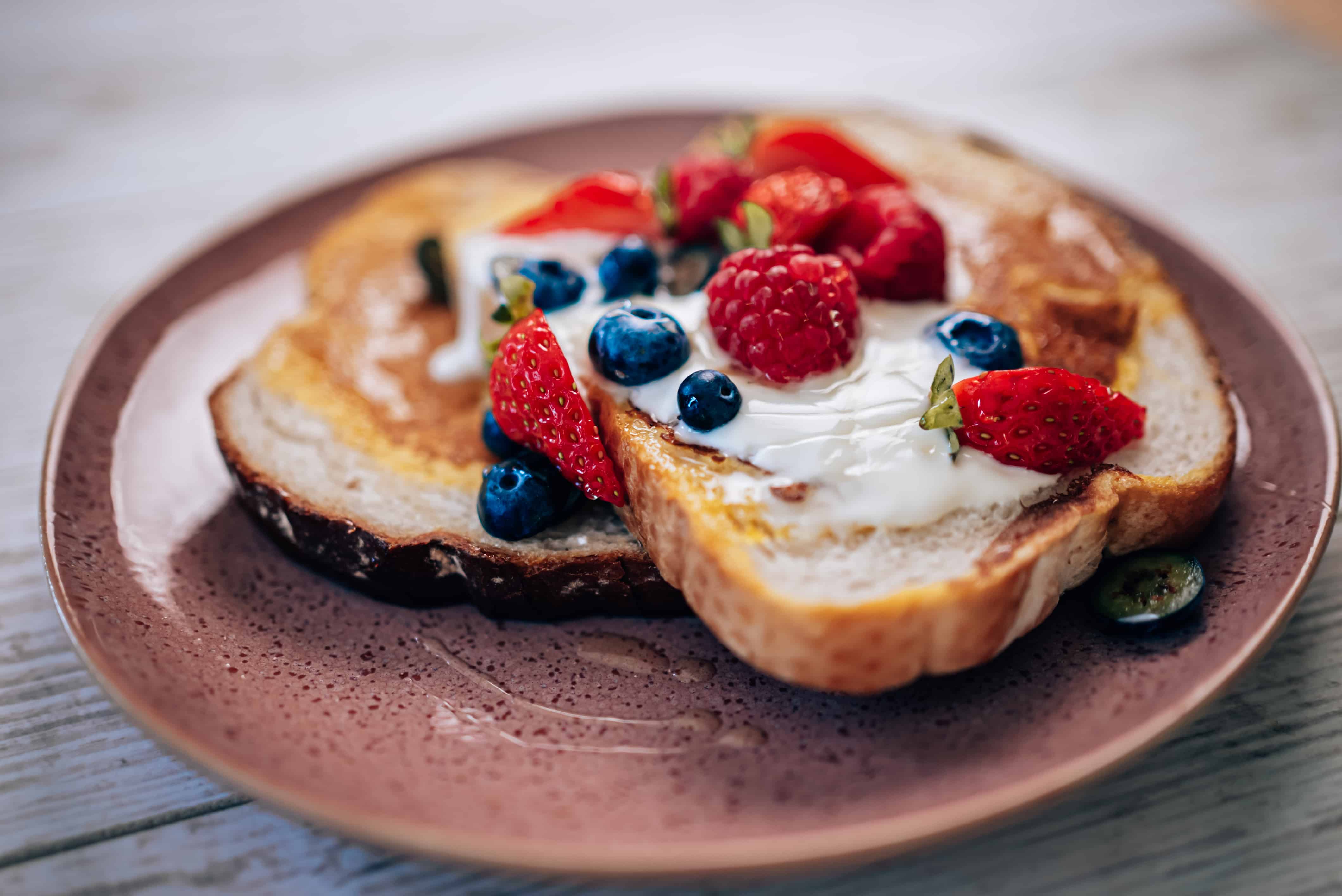 dairy ingredients
Butter, Milk, Yogurt
French Toast with Yogurt & Berries
DIRECTIONS
Crack the eggs into a large bowl and whisk together with the milk.
Soak the bread slices in the egg mixture for a few minutes on each side.
Heat the oil in a non-stick frying pan over a medium heat. Once hot, remove one slice of bread at a time from the egg mixture, draining any residue egg and place onto the hot pan. Repeat with the second slice. If you are using a small pan, fry one slice at a time.
Cook for 2-3 minutes on each side or until golden, gently turning over with a spatula.
Place on a plate and top with the yoghurt, berries and honey.