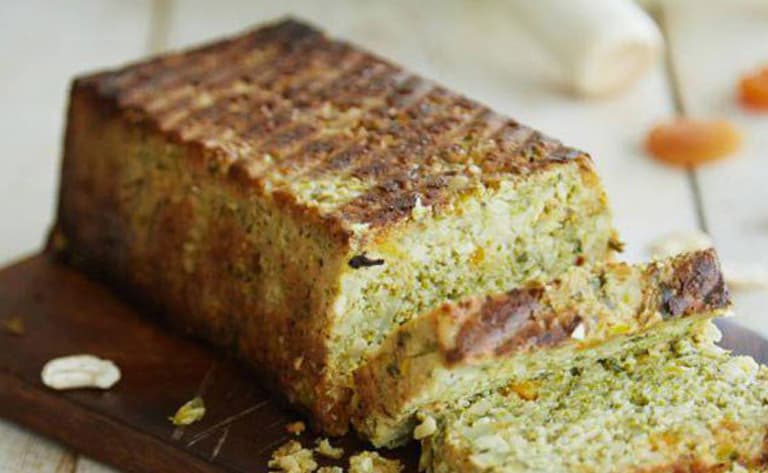 Nut roast
DIRECTIONS
Pre-heat the oven to 180. You will need a 900g (2 lb) baking tin, I like to use silicon ones.
Blitz the nuts in a food processor until they look like roughly chopped breadcrumbs. Tip the nuts into a large mixing bowl, add the cheese, apricots and eggs and stir to combine.
Heat the oil in a large frying pan over a medium heat.
Add the leeks, onion, potato and herbs and cook for about ten minutes, stir frequently.
Tip the cooked vegetables into the bowl with the nut mixture.
Stir well to combine and scrape the mixture into the loaf pan. Bake for about 30 minutes until the loaf is firm when gently pressed.
Remove the nut roast from the oven and leave to cool in the loaf pan for 10 minute.
Carefully remove the nut roast from the pan, slice and serve. This goes great with stir fried veggies!