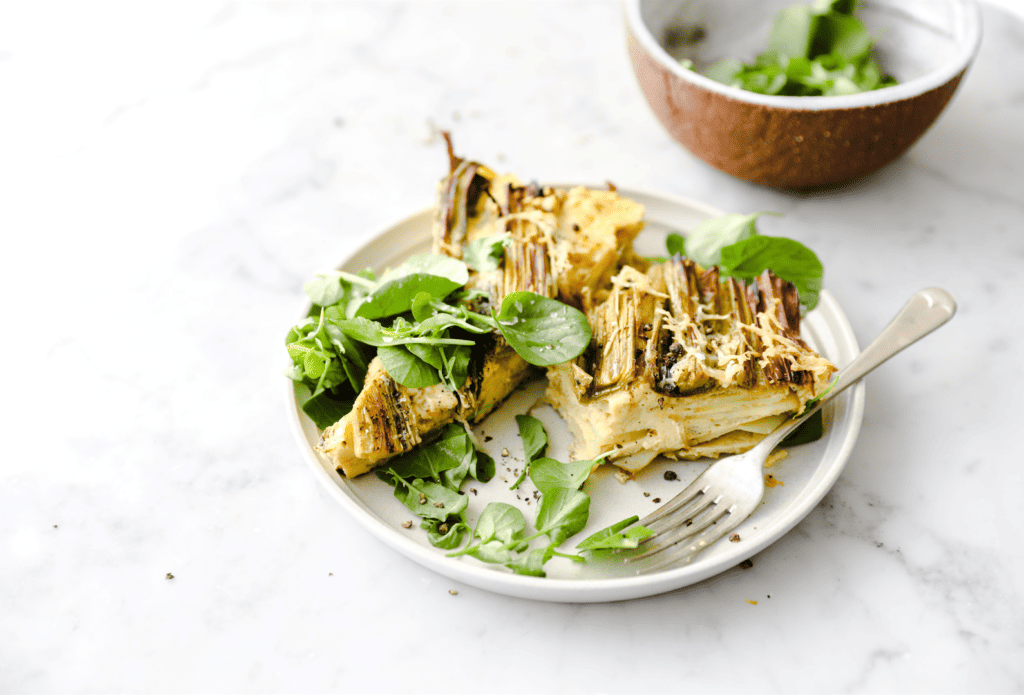 dairy ingredients
Milk, Cheese
Caramelised Onion & Roast Leek Frittata
DIRECTIONS
Ingredients
Preheat the oven to 180c.
Firstly, slice the leek in half lengthways, wash and then cut it in half or the appropriate size to fit into your pan. Arrange on a roasting tray lined with parchment paper, drizzle with 1 tablespoon olive oil and then toss to coat or brush it on. Sprinkle it with sea salt and pepper and roast in the preheated oven for 20-25 minutes.
While they're roasting. Heat the remaining tablespoon of oil in a medium-sized pan with a heatproof handle, over medium heat. Add the onion along with salt to season and sauté for 20-25 minutes adding the sage and potatoes halfway through, the onions will be soft and the potatoes cooked.
Whisk the eggs and milk in a jug with half of the grated cheese and some salt and pepper. Pour this mix over the onions and potatoes giving it a little stir to ensure they are all submerged. Arrange the roasted leek on top. Cook over low to medium heat for about 10 minutes until the eggs are almost fully cooked.
Dot the cheddar cheese across the top and then bake in the oven for 5-6 minutes or until golden and bubbling. Serve with the watercress and don't forget some black pepper.