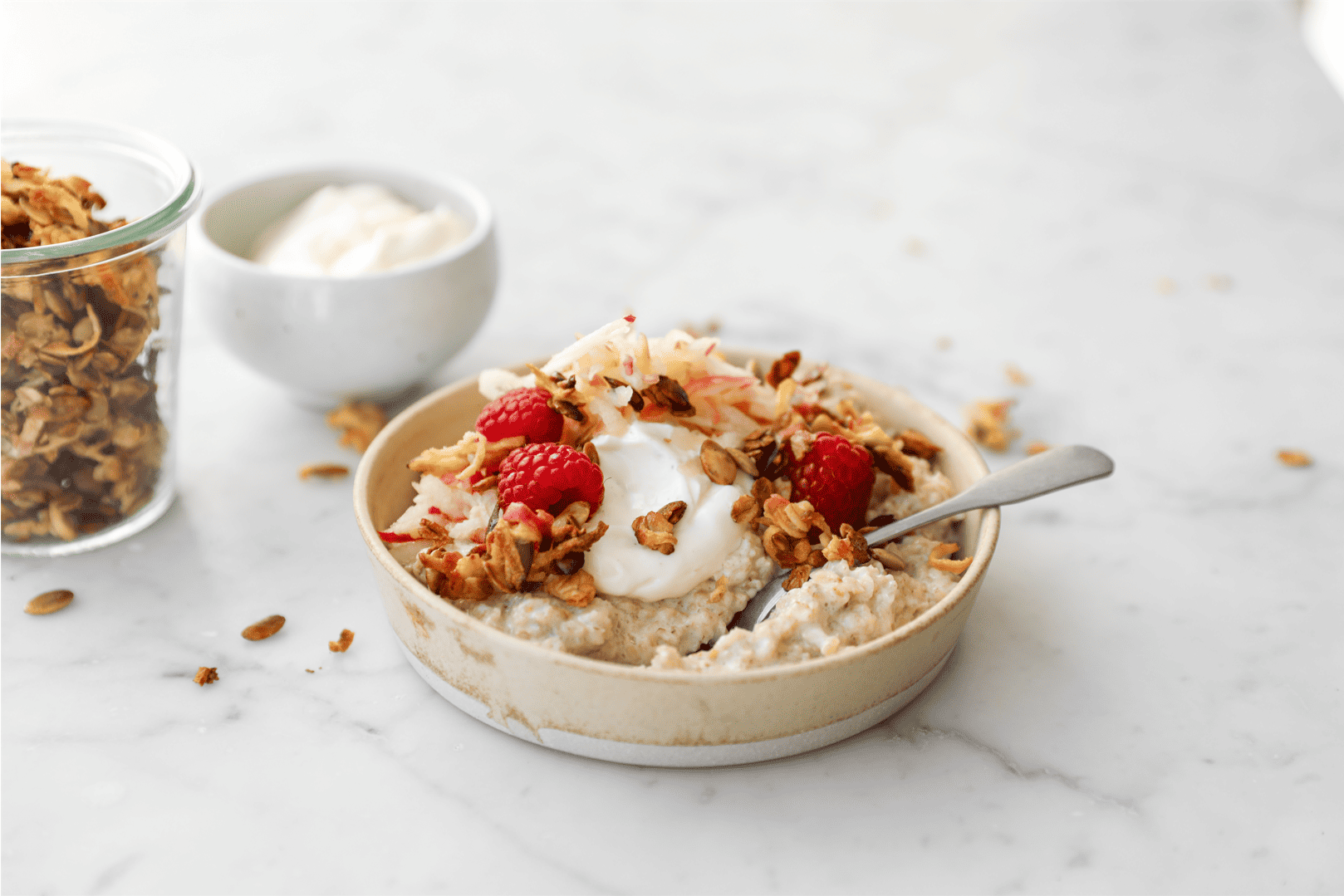 dairy ingredients
Butter, Milk, Yogurt
Apple Crumble Porridge
DIRECTIONS
For the granola
For the porridge
To serve
Firstly, to make the granola, heat the oven to 160c.
Combine all the granola ingredients in a small bowl and arrange them in an even layer on a roasting tray lined with parchment paper. Place in the oven for 20 minutes until golden, turning halfway through.
Allow cooling completely on the tray before tossing (this creates the clusters). Break up.
To make the porridge, place the oats and milk in a small saucepan over medium heat. Bring to the boil and stir slowly for 5 minutes until the oats have absorbed all the liquid.
Serve in bowls, top with the yogurt, granola and grated apple.