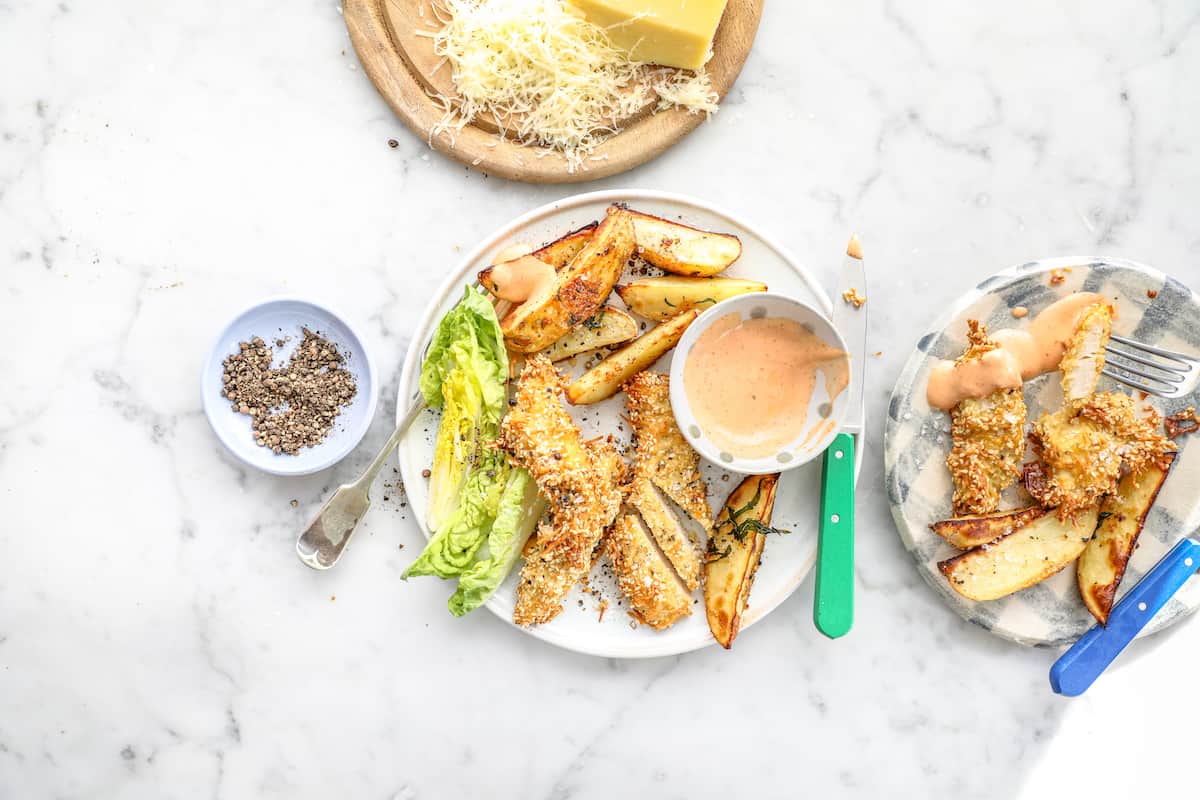 dairy ingredients
Cheese, Yogurt
Sesame and cheese chicken tenders with Sriracha mayo served with homemade wedges
DIRECTIONS
For the potatos
For the chicken tenders
To serve
To make the potato wedges. Preheat the oven to 180c. Toss the potatoes with the other ingredients and season with salt and pepper. Place on a roasting tray lined with parchment paper, arranging in an even layer and cook for 35-40 minutes, until golden, turning halfway through.
While the wedges are cooking, it's time to make the chicken. Toss the cheddar, sesame seeds and flour together in a wide, shallow bowl. Dunk the chicken into the beaten egg and then one piece at a time, evenly coat it in the sesame cheese mix. Place in a single layer on a parchment-lined baking tray and place in the oven for 20 minutes until golden and cooked through.
Mix the yoghurt and sriracha and serve this alongside the chicken, wedges and baby gem as a dip.