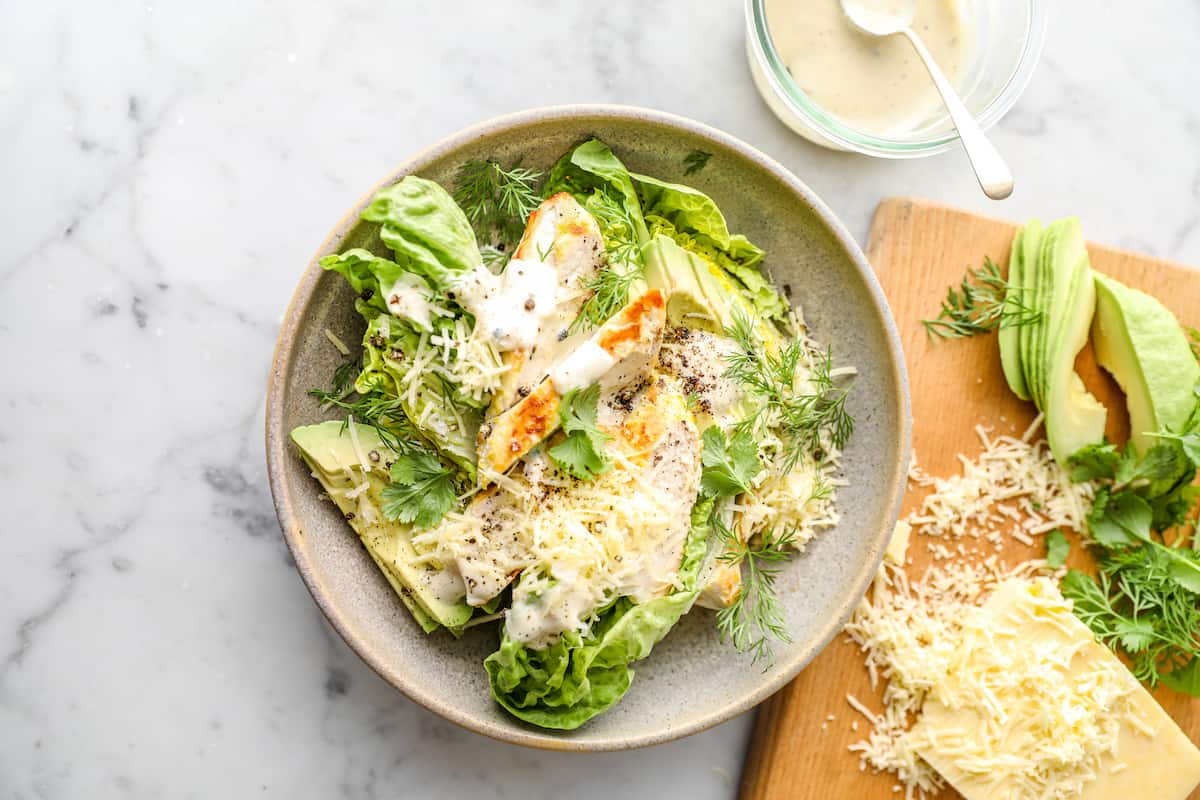 dairy ingredients
Cheese, Yogurt
Green Caesar salad
DIRECTIONS
For the chicken
For the dressing
For the salad
Preheat the oven to 180c.
For the chicken, mix the chicken, lemon and season well. Add the oil to an ovenproof frying pan over medium heat. Fry the chicken for 10 minutes until golden, then transfer to the oven for 10 minutes until golden and cooked through.
For the dressing, combine all the ingredients in a small bowl. Season to taste with salt and pepper.
To serve, arrange the baby gem in bowls, slice the chicken, add it to the bowls along with the herbs, avocado and cheese.