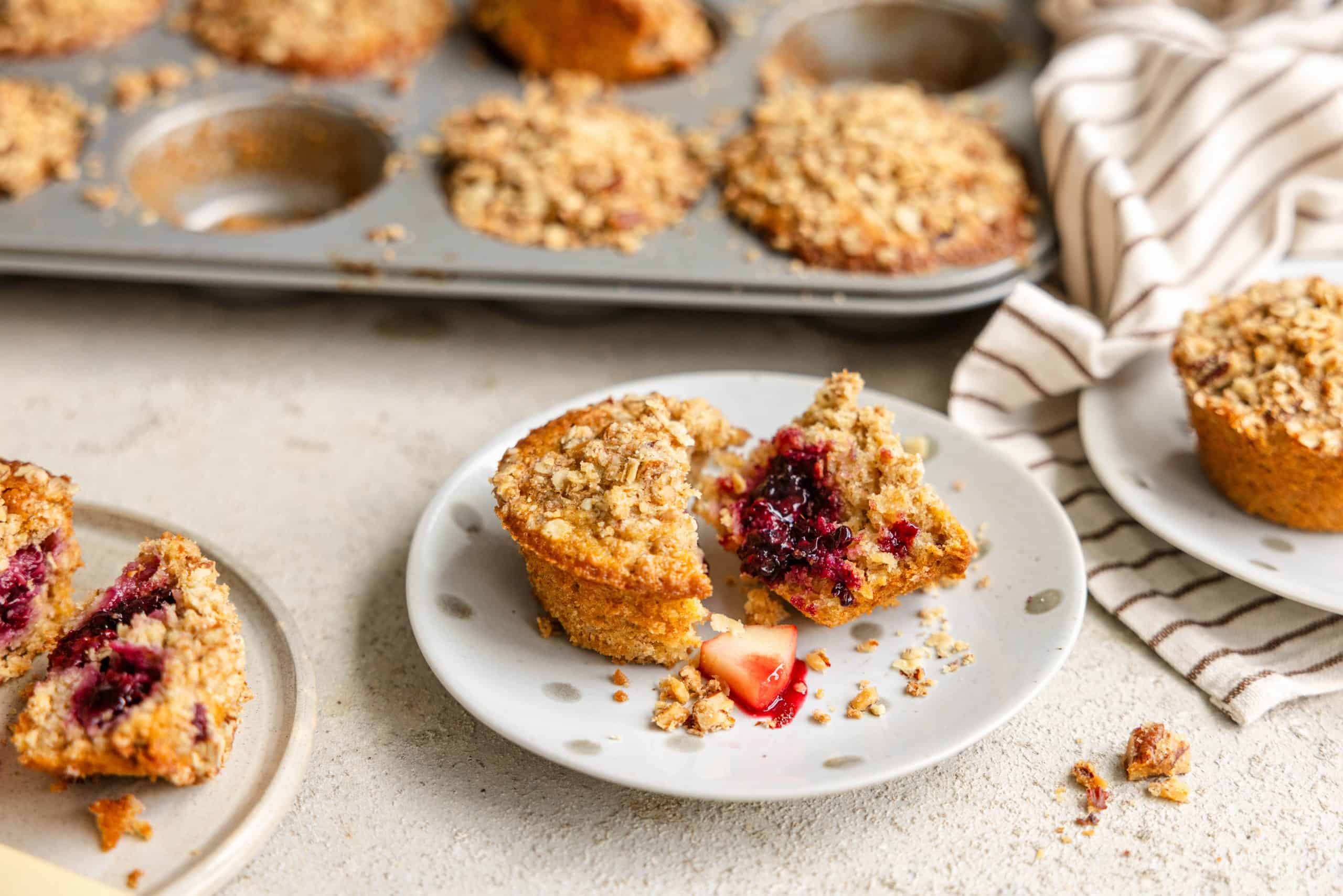 occasions
Breakfast, Brunch
dairy ingredients
Butter, Buttermilk
Blackberry and Apple Muffins with Pecan Crumble
DIRECTIONS
Crumble Topping
Chop the pecans, melt the butter and combine all the dry ingredients and nuts in a bowl.
Pour in the melted butter and stir really well until all combined to form a buttery crumb.
Muffins
Preheat the oven to 180℃ fan, 200℃, gas 6. Line the muffin tin with muffin cases or grease with some oil.
Combine the wet ingredients in a jug - measure in the buttermilk, splash in the vanilla, drizzle in the maple syrup, crack in the eggs and whisk until all combined.
Cream the butter and the sugar for about 4 to 5 minutes until pale and velvety. Crack in the eggs and whisk.
Combine the oats, wholewheat and flour together with the brown sugar, baking powder and spice. Gradually add these into the mixture and whisk together.
Using 2 spoons, pour the mixture into the muffin cases. Top with the spiced crumble.
Bake for 20-22 minutes. Serve warm for a break with a cuppa or a breakfast on the go.
Note: The pecan nuts can be omitted from this recipe or substituted with seeds.