The National Dairy Council (NDC) is proud to be working with rugby player Eimear Considine in the campaign – 'From the Ground Up'. The campaign highlights the hard work and commitment required by top athletes and dairy farmers to be top of their game.  It is designed to (re)build pride in Ireland's dairy industry, which arguably has been under attack in recent years. This latest TV commercial celebrates that in Ireland, our world-famous grass lies at the heart of our nutritious, sustainably produced Irish milk.
In a recent discussion, Eimear Considine said
"I am delighted to be involved in this campaign and to support and promote the great work undertaken by hard working dairy farmers all over the country. Dairy plays a really important role for me as part of a healthy balanced diet of protein, calcium and vitamin-based foods."
Milk: The Perfect Post-Performance Recovery Drink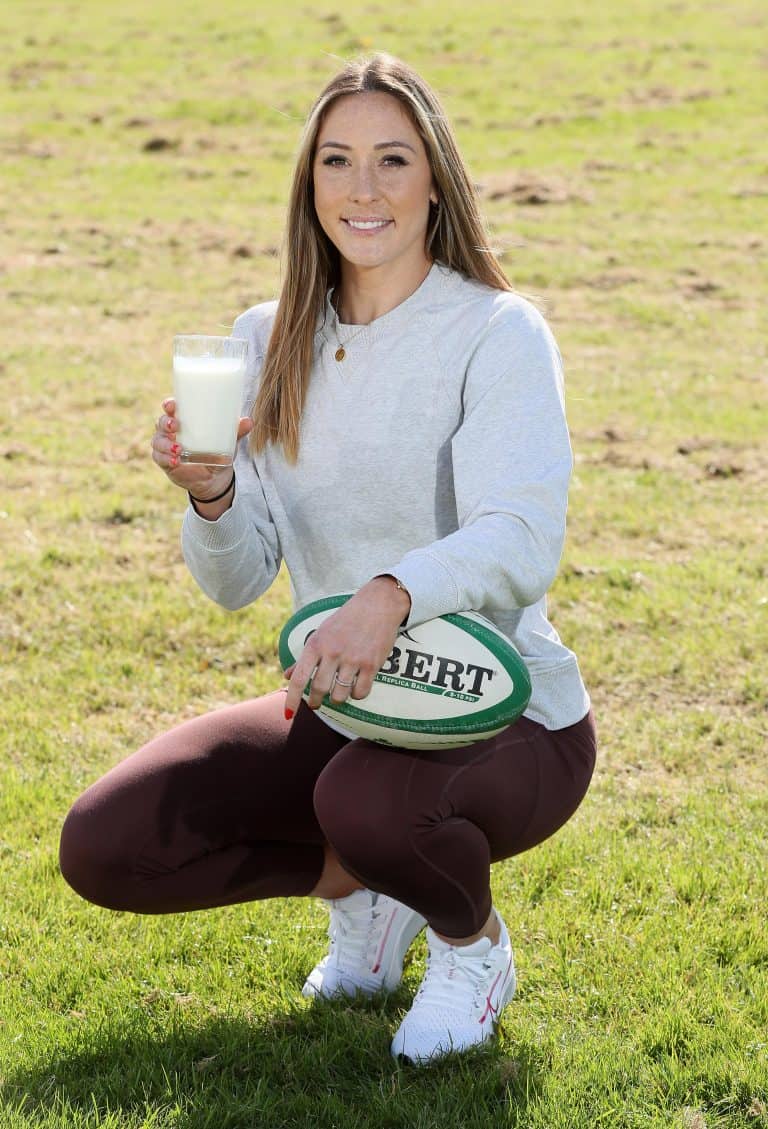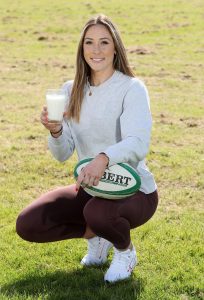 Interesting research is emerging on the specific benefits of milk in sport, with potential roles in the areas of recovery nutrition being explored. Milk naturally contains nutrients that can help address the 3 'R's of post-exercise recovery: Refuel, Repair and Rehydrate.
Milk is rich in protein – an important nutrient for muscle growth and maintenance – and provides a natural carbohydrate source to help refuel energy stores. As well as being an affordable, natural, versatile and widely available choice after exercise, milk provides a range of vitamins and minerals which have roles in health that are particularly useful for those who are active. For example, milk provides calcium, protein and phosphorus to support bone health; vitamin B2 to assist with energy release; iodine to contribute to normal cognitive (brain) function; and vitamin B12 to support normal functioning of the immune system.
Eimear Considine shared how she continues to maintain her healthy diet and rugby skills off the pitch, which keeps her mentally and physically in shape for the next foreseeable game, saying
"I choose milk as my supplement of choice to keep my body in good condition and to stay hydrated after I train. As well as being an affordable, natural, versatile, and widely available choice, milk also provides a range of vitamins and minerals."
Hungry for more? Check out our recent blog – What Makes Irish Dairy Sustainable?