Creating a united front on environmental sustainability to ensure a successful future for Irish dairy
The National Dairy Council (NDC) has recently launched a new nationwide marketing campaign which aims to introduce the Grass Roots Movement to consumers across Ireland.  The campaign runs across TV (starting 24th June), BVOD, OOH, Digital and Social Media.
The Grass Roots Movement brings together the strength of Ireland's dairy industry creating a united front on environmental sustainability to ensure a successful future for Irish dairy. The Movement forges a link between farmers and consumers, sharing the stories of changing farming practices, of technological innovation and tangible results, of commitment to today's targets coupled with the appetite to do more.
The first OOH executions – which also featured in a takeover of the Luas Green Line – focus on the actions that Irish dairy farmers are taking to reduce their environmental impact, and the natural advantages that Ireland has when it comes to dairy production:
The Latest Tech – Scientists focusing on grassland research have shown that introducing white clover into dairy pastures can reduce the need for chemical fertilisers by as much as 40%
Nurturing Nature – By caretaking field borders, hedgerows and trees, Irish farmers can encourage biodiversity and increase their land's ability to sequester CO2
The Perfect Climate – Ireland's temperate climate is ideal for the production of grass that our cows turn into naturally nutritious milk. 95% of an Irish dairy cow's diet is grass.
Produced by creative Agency, The Brill Building, the creative concept of the marketing campaign focuses on Ireland's natural biodiversity and grass-based farming system revered all over the world. The hero creative is designed along a surprising vertical axis to draw the viewer down into the earth, where some of the most important innovations, like clover and nutrient monitoring, are being introduced.  Directed by Brian Williams, it features two of NDC's farmer ambassadors, Miriam Gunn, mother of four and proud dairy farmer from Co. Roscommon and Gearoid Maher, a fourth-generation dairy farmer from Cappamore in Co. Limerick, whose family have been farming the land since the mid-1800's.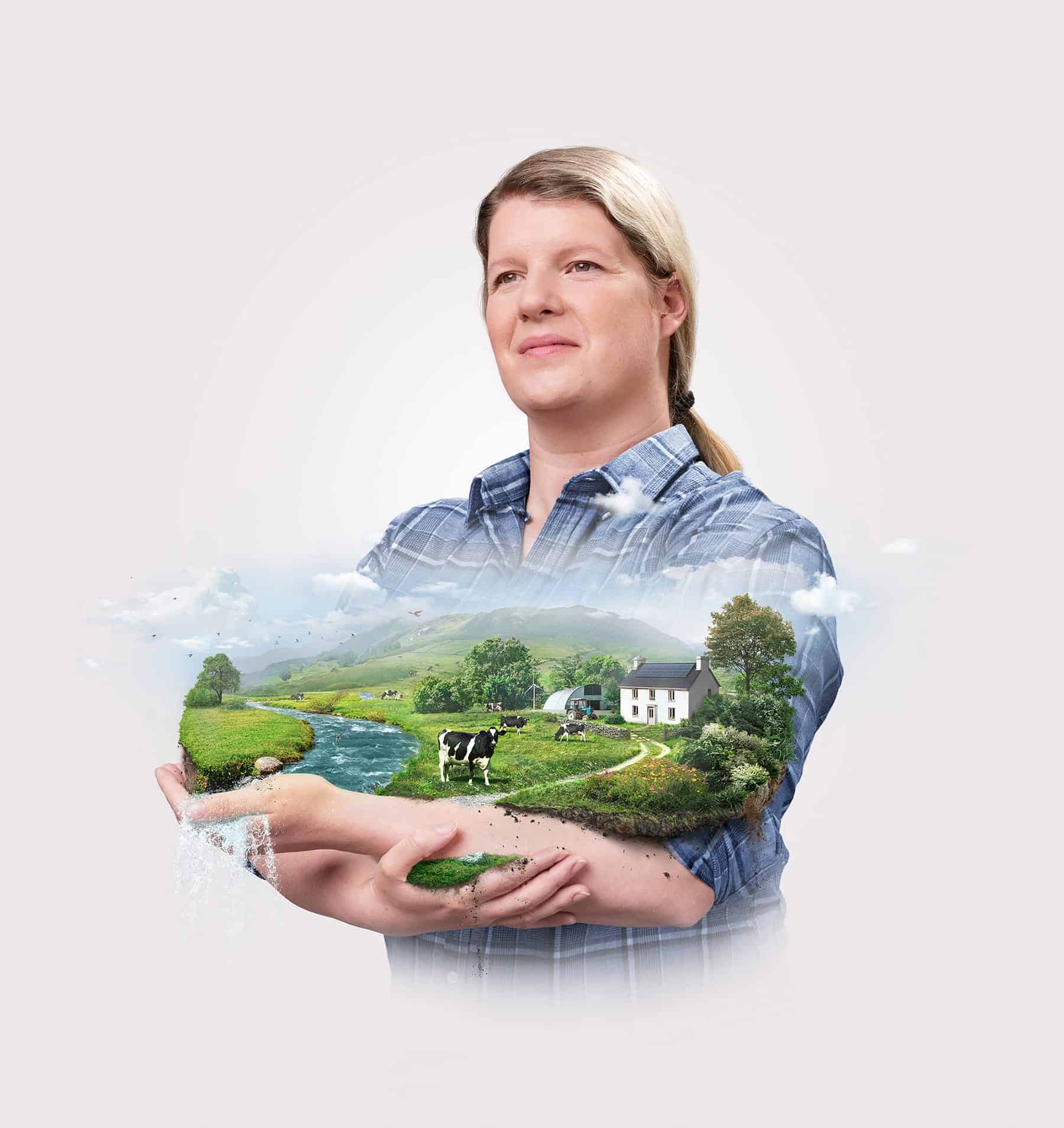 Jeanne Spillane, Marketing Manager with the NDC said:
"We are really proud of this campaign.  At the NDC, we work day-in day-out with Ireland's dairy farmers and we get to see first-hand the efforts they make to farm more sustainably, to nurture the land and to ensure a positive future for Irish dairy – this is the heart of the Grass Roots Movement.  We now want to bring these stories to the masses.  We want everyone to know about this work and know that they can continue to be proud of the Irish dairy – which as we all know is globally renowned.

This is just the beginning.  In 2024, we will continue to use the Movement as a platform on which to increase understanding of, and pride in, Irish dairy. We will ensure that the Movement is widely seen and understood and continues to be associated with quality, with commitment and with performance against environmental targets."
The NDC is demonstrating real progress while ensuring that everyone knows dairy farmers are committed to change and improvement. All communications will invite people to visit ndc.ie/grass-roots-movement to learn more about what is happening on the ground.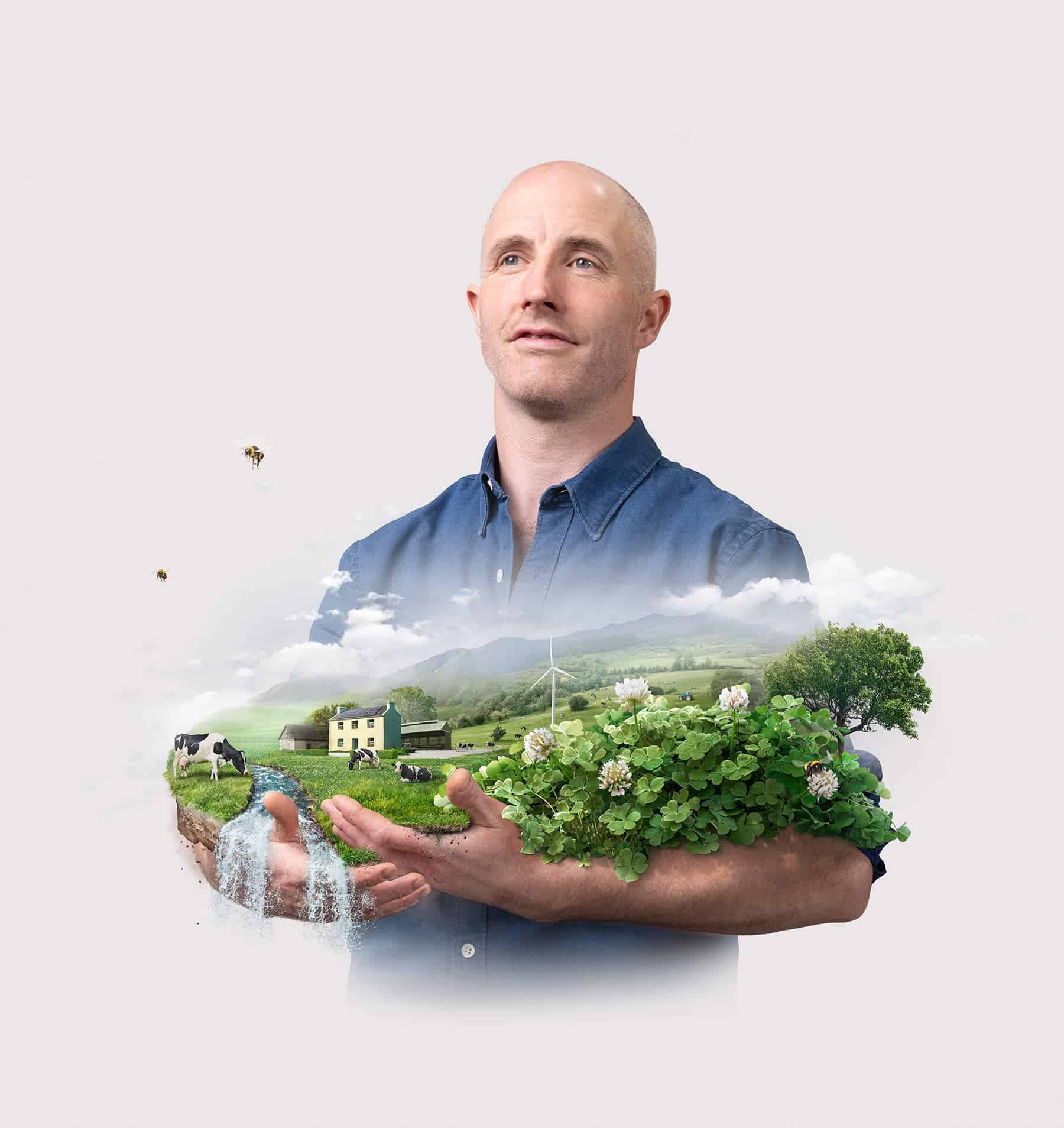 Farming is all too often portrayed negatively, particularly when it comes to environmental impact.  The full story of Irish dairy farming is one that needs to be communicated and understood as the national discourse continues to target dairy farming as an environmental challenge, without reference to the work that is already ongoing.
Dairy farming has been taking place in Ireland for over 6,000 years and we are all proud of Irish dairy products which are globally renowned.  We can't lose sight of this.  We need to ensure that our dairy farmers, and the work that they do, are represented fairly – that the full story is told. Litre for litre, Irish milk already has a lower carbon footprint than milk produced almost anywhere else – not many people know that.  Of course, as with all sectors – there is lots more work to do.
For more information on NDC's Grass Roots Movement, please visit www.ndc.ie/grass-roots-movement.
For further information please contact Cathy Curran, Communications Manager NDC on 086 8777 664 or ccurran@ndc.ie
About the NDC:
The National Dairy Council is a farmer-funded representative body that works to promote and protect Ireland's internationally-renowned dairy reputation for excellent products, sustainably produced. We believe in a future in which Irish dairy is recognised and trusted as a vital part of people's diet, indispensable to Ireland's social and economic wellbeing.
The NDC works with dairy research and trade organisations to reveal the stories behind the innovations in areas such as grassland management, fertiliser usage, breeding and feeding, soil monitoring, AI and machine learning. Encouraging a greater understanding of what the farmer does and what it takes to do it and thereby building trust in the production system and restoring pride in Irish dairy.
The NDC also promotes the nutritional benefits of dairy products and their place in a healthy, balanced and sustainable diet. All of our actions are built on a comprehensive understanding of dairy's role across the life-stages, supporting and using research to answer important questions about dairy products, how they are produced and their role as part of a balanced diet.