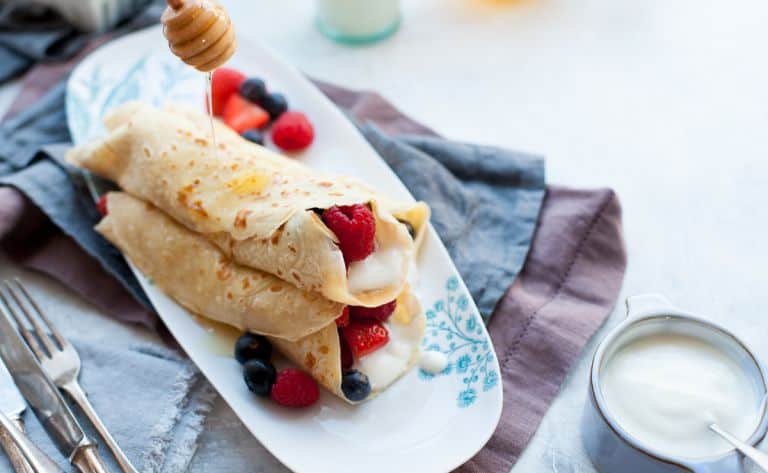 occasions
Breakfast, Brunch, Lunch
dairy ingredients
Yogurt, Milk
Mixed Berry Crepe
INGREDIENTS
Ingredients checklist for the pancakes
Ingredients checklist for the mixed berry crepe
DIRECTIONS
Ingredients checklist for the pancakes
Sieve flour and salt into a bowl.
Make a well in the centre of the flour; add the egg and about 100ml of the milk.
As you beat the mixture, gradually add the rest of the milk until a smooth batter is formed.
Pour the batter into a jug and allow to stand for 30-40mins.
Pour a thin layer of the batter onto an oiled and heated frying pan.
Fry until golden brown and turn/flip to brown the other side.
Ingredients checklist for the mixed berry crepe
Mixed Berry Crepe Instructions
Spoon the yogurt onto the crepes.
Add mix berries to each crepe.
Roll the crepes and serve with a drizzle of honey.